Remove Pictures Background  –  This AI online tool, Remove.bg allows you to easily edit out a picture's background. It is an artificial intelligence, and prone to mistakes.
When you don't have complete access or don't have the professional skills to use Photoshop, then the best alternative is here for you.
There are varieties of applications on the internet, app playstores, that removes the background of your images, but it takes time, and carefulness of sketching, which is usually hard.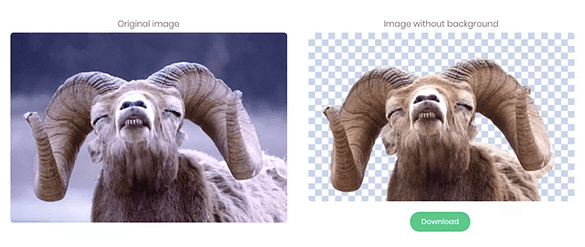 READ ALSO: Best File Sharing Apps for Android, iOS & Features
How to Remove Pictures Background
Follow these steps below and learn how you could Remove Pictures Background on your device using This AI online tool.
Go to

Remove.bg

Upload any image
And the site will automatically identify any people in it
Cut around the foreground, and let you download a PNG of your subject with a transparent background.\
And that's all
The free service is entirely automatic, and there is no need to manually select the background or foreground layers to separate them. Images can be uploaded in any resolution, but the output result will be limited to 500 x 500 pixels.
All it takes is to select your image, and then download the result with the background removed within five seconds.
Though the service currently only works for photos with persons or faces, it is powered by "sophisticated A.I. technology," and there are also several algorithms running in the background which helps improve the finest details in the end output.
This service has proven to be quite popular, and some changes are in the works for the future.
Now that you have learnt how to Use This AI Tool to Quickly Remove the Background in Images now is your turn to try.
Kindly Use our comment section below for more inquiries and also use the Share icon Button to share this post.